Registrations
---
Registration for the 2021 Fall Season

Registration for the 2021 Fall season will open July 15th - this will be a 5 week program that runs after Labour Day into October.


Please read the instructions very carefully to ensure the process runs smoothly. If your child played last season you will already have an account, and you should log in using the same email address you registered with last season. If you are new to KYSA you will need to open a family account first.
A few points to remember:
KYSA serves the downtown Kelowna, North End, Glenmore, North Glenmore, Dilworth, and the area south of Highway 97 bounded by Benvoulin Road and KLO Road. Generally players that attend North Glenmore Elementary, Watson Rd Elementary, Glenmore Elementary, Bankhead Elementary, AS Matheson Elementary and Raymer Elementary, Dr Knox Middle School, KLO Middle School and KSS live within our catchment area. KYSA will accept all registrations; however, if you would like a practice field closer to your home, please contact the Okanagan Mission, Rutland or West Kelowna clubs for those areas (see our Links page).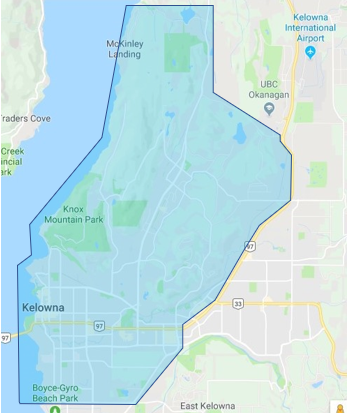 Registration fees will be $65 per child. If you have three or more children playing in Kelowna Youth Soccer, you can take advantage of our family rate (maximum $165 per family). A third registration is discounted by $30, any additional registrations from the same household are discounted 100%.
If you are looking for financial assistance, please read the information under the KYSA Info tab on the web page, and/or contact the administrator at kysagoblue@gmail.com for information on how to proceed.
Payment options will be provided during the registration process. You may pay directly by credit card online, or you may pay by cheque. PLEASE DO NOT SUBMIT CASH PAYMENTS! Cheques can be mailed to KYSA, PO Box 20249, Kelowna, BC V1Y 9H2 (there is no longer a drop box at EuroSport). Cheques must be received within to weeks of the registration date for the registration to be confirmed; after this time, players with outstanding balances on their account will be placed on the waitlist. For your convenience, you may now submit payment by etransfer. Payments are to be sent to kysagoblue@gmail.com - be sure to indicate the name of the player(s) the payment is for. You may submit one payment for multiple registrations.
Please read carefully the information provided at each stage of the registration process, and also browse the various sections of our website for general info regarding our programs and policies.